East Coast Services - Rheem HVAC Service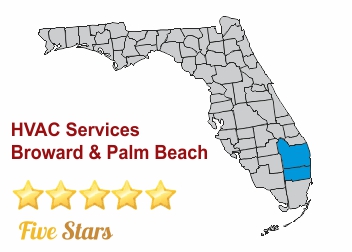 Rheem Commercial & Residential AC Repairs
Searching for a Rheem AC Service in Delray Beach that can reduce your energy bill while improving the comfort of your home? At East Coast Services, we offer dedicated services for heating and cooling systems, from maintenance and repairs to cleaning, sales, and new installations. We are also proud to offer services for tenant renovations, retrofit, and new construction.
Professional Heating & Air Conditioning
So, how exactly can our Rheem AC Service in Delray Beach reduce your electricity bills? It's simple. By scheduling regular maintenance visits throughout the year, our certified technicians can keep a close eye on the efficiency of your current air conditioner unit. We can ensure that your unit is running at peak performance, using the least amount of energy to produce the best controlled climate in your home or office. If a part breaks, we will be there to fix it right away.
With an abundance of resources and access to replacement parts for all brands of AC systems, East Coast Services is your one-stop-shop for any Rheem AC service in Delary Beach. Our experts can offer guidance on the most cost-effective methods for repairs, and if a replacement is the best option for you we can honestly advise you on a suitable alternative. We supply a range of new sales units which are very energy efficient and may end up saving you money in the long run on electricity bills. Call today to request a FREE estimate on any of these new units.
Services We Offer:
In addition we can also service your units or equipment, offer maintenance agreements, replace or repair equipment, help to detect leaks and fix them, measure the air quality indoors, extend your warranty, and more. These are services available to both residents and business owners. Contact us today, we are looking forward to helping you.
Rheem HVAC Services
AC Installations
New Energy Efficient Air Conditioners can help you save up to 40% on your electric bill and eliminate repair costs.
AC Repairs
HVAC repairs for all makes & models. Same day AC services, all work is Guaranteed. Experienced, Certified and friendly technicians.
AC Maintenance
Ask about our yearly maintenance program for your residential or commercial Air Conditioner.