East Coast Services - Fort Lauderdale HVAC Service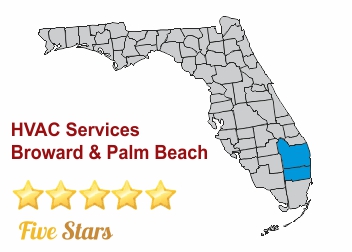 Fort Lauderdale Commercial & Residential AC Repairs
Fort Lauderdale geothermal matters are now a primary topic of conversations. Here at East Coast Services, you should take advantage of our in-depth knowledge on the subject, in addition to various relevant products and services we offer. We even offer money saving thermostats, such as the Nest Learning Thermostat; which is proven ideal.
Professional Heating & Air Conditioning
Once you consider enlisting our Fort Lauderdale, geothermal services, we will send one of our technicians to your home or business to meet with you for a FREE consultation. You will greatly benefit from our unbiased opinions and professional guidance. As geothermal concerns are currently on the rise, and you are pondering how to incorporate solutions into your property, a consultation is the best way to get properly clarify and be at ease! Pick up your phone right away, and contact us to discuss your concerns as soon as possible! At East Coast Services, we will assure you that we have the services to greatly benefit you.
If you are interested in learning more about our Nest Learning Thermostat programs, we have all of the resources to ensure that your needs are met. If you are a resident of Fort Lauderdale, our geothermal experts are knowledgeable, and prepared to help you. Our clients are pleased with the operation, and hold it in high regard, as it Clients are pleased with the way it has been rather beneficial to their home or business. It is individualized, and will do exactly what you tell it to do. You have the option of teaching it energy saving habits. It is capable of making your entire property more comfortable.

If you allow us, we can come into your property and rectify this problem in addition to improving your lives and level of comfort. For Fort Lauderdale Geothermal solutions, The Nest Learning Thermostat relieve you from constantly changing the temperature on your thermostat. It will help conserve energy and preserve the earth's resources!
Services We Offer:
East Coast Services, a prominent AC company, in business since 1981, proudly provides seasonal and routine maintenance, repairs, installation, equipment replacement, leak detection, indoor air quality assessment and much more. We also provide FREE, no-obligation estimates on any new air conditioning unit for the home or business facility. Our 24/7 Emergency Line is reliable!
Fort Lauderdale HVAC Services
AC Installations
New Energy Efficient Air Conditioners can help you save up to 40% on your electric bill and eliminate repair costs.
AC Repairs
HVAC repairs for all makes & models. Same day AC services, all work is Guaranteed. Experienced, Certified and friendly technicians.
AC Maintenance
Ask about our yearly maintenance program for your residential or commercial Air Conditioner.