East Coast Services - South West Ranches HVAC Service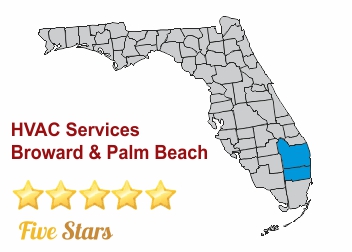 South West Ranches Commercial & Residential AC Repairs
In the South West Ranches area, Residential AC Repair, AC Maintenance Service, AC Installation Service and AC Sales are offered by our reputable AC company, East Coast Services. Count on our Residential Air Conditioning Repair Team, a skilled team, known for a strong work ethic. You cannot go wrong when you choose us as your service provider. We founded our firm in 1981.
Professional Heating & Air Conditioning
Here at East Coast Services, as soon as you become our client, automatically you become our top priority. Our technicians will promptly answer your questions. Detail of the work plan will be explained to you in clear term, to make sure that you understand what is taking place. With us taking care of your AC issues in South West Ranches whether residential AC repair service or professional installation, there will be absolutely nothing for you to worry about. We, here at East Coast Services, greatly encourage you to become proactive about your AC repairs and maintenance. We have a lot to offer, here!
Few other air-conditioning companies are as outstanding as we are. To begin with, we are competent at handling all major brand name AC units, regardless of the year of manufacture. Old unit or new unit, our vigilant AC technicians are willing to inspect your unit and do the necessary repairs, as warranted. Bear in mind, however, if your residential AC is over 10 years old, you are well-advised to replace it. You can rely on our knowledgeable A-Team, to guide you and give you unbiased opinions. We not only deal with South West Ranches residential AC repair work, we are ready for other challenges like AC projects related to any type of new construction projects in any area of South Florida.


Services We Offer:
We, East Coast Services, engage in the sale of AC units. We offer AC and heating services. As a ONE-STOP-SHOP, we are ideal. We meet code requirements. If you are a business or a homeowner, request info of interest to you, family, friends, business contacts, on: AC Maintenance Agreements, AC Repair, Installation, Equipment Repair and Replacement, Leak Detection and Repair, Indoor Air Quality Assessment, guidance on extended warranties. We give estimates on new units.

South West Ranches HVAC Services
AC Installations
New Energy Efficient Air Conditioners can help you save up to 40% on your electric bill and eliminate repair costs.
AC Repairs
HVAC repairs for all makes & models. Same day AC services, all work is Guaranteed. Experienced, Certified and friendly technicians.
AC Maintenance
Ask about our yearly maintenance program for your residential or commercial Air Conditioner.