East Coast Services - Pompano HVAC Service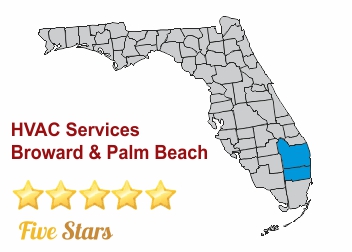 Pompano Commercial & Residential AC Repairs
Pompano Residential AC Repair services from us, East Coast Services, are affordable and of a high standard. When we set-up business in 1981, we immediately attracted numerous homeowners in need of repair services. We worked exceedingly hard to maintain excellence and here we are today, equipped and experienced, as an air-conditioning company of distinction.
Professional Heating & Air Conditioning
With our technicians looking after your repair issues, you will have peace of mind, knowing that you are being served by experts. We are one of the leading air-conditioning service providers in South Florida. We offer FREE consultation, where you can discuss your issues and expectations. There is absolutely no doubt that we are one of the few companies that is prepared to go the extra mile to please clients and completely serve their needs, every time. We use, exclusively, technologically advanced equipment, state-of-the-art diagnostic tools, high-grade materials and trusted parts, to ensure that results are durable and effective. You just cannot go wrong when you hire our technicians for any type of Pompano residential AC repair work.
Any time that your air-conditioning system fails, call us. As a matter of fact, do not await a complete break-down situation. call us immediately that there are any signs, even mere indications, of a possible break-down. Be pro-active about that very important household item--the air-conditioner. Take advantage of our 24-hour emergency service line. We make ourselves easily accessible. You'll be able to reach us whenever you need us. We are available to you and your family, every day of the year! Let us manage your Pompano Residential AC Repair whenever you need it, even in an emergency situation. At East Coast Services, we work with a sense of mission, directly focused on our clients and their air-conditioning and heating needs in South Florida.
Services We Offer:
We offer a range of AC and heating services, including repair work. Plus, we provide 24/7 emergency client service and 100% guaranteed workmanship to all of our new clients and to our loyal, existing clients, both residential clients and commercial clients. Kindly request detailed information on all that we offer, here at East Coast Services. Take advantage of FREE consultation!
Pompano HVAC Services
AC Installations
New Energy Efficient Air Conditioners can help you save up to 40% on your electric bill and eliminate repair costs.
AC Repairs
HVAC repairs for all makes & models. Same day AC services, all work is Guaranteed. Experienced, Certified and friendly technicians.
AC Maintenance
Ask about our yearly maintenance program for your residential or commercial Air Conditioner.