East Coast Services - Miami HVAC Service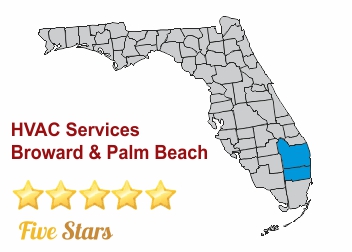 Miami Commercial & Residential AC Repairs
Miami Residential AC Repair is not as pricey as you may think, at least, not when you hire us, East Coast Services! We make everything easy, convenient and affordable for our clients, every time. We use high-grade materials in carrying out repairs. Our technicians are fully licensed and certified.
Professional Heating & Air Conditioning
At East Coast Services, as soon as you become our client, automatically, we make you one of our top priorities. We work fast and efficiently. Count on us for flawless, durable repair workmanship. Regardless of make or model, we can get your air-conditioning unit and your heating system, up and running at peak performance, in record time. If repairs are not recommended for one reason or another, our technicians will tell you and offer options. You cannot go wrong, when you choose us! With your Miami residential AC repair needs in our hands, you will have peace of mind, knowing that you are getting the first class service that you richly deserve.

One is hard pressed to find a company dealing in AC repairs and service, that can match our high standards. Our list of services is a long one. It includes: sales, service, installation, tenant renovations, retrofit and new construction that requires the installation of multiple AC units or Heating systems, at both residential and commercial properties. Benefit from our prompt, dependable and affordable repair service. Make your family comfortable, by choosing our excellent Miami residential AC repair team! Our AC company is highly praised for professionalism and reliability.
Services We Offer:
East Coast Services provides a range of professional air-conditioning and heating services which meet all Codes. Expect high standards. Request detailed information, at anytime. Services include: Seasonal Maintenance, Maintenance Agreements, AC Repair, Equipment Repair and Replacement, Leak Detection and Repair, Indoor Air Quality Assessment. Clients can schedule FREE consultation to discuss Extended Warranties and matters of interest.

Miami HVAC Services
AC Installations
New Energy Efficient Air Conditioners can help you save up to 40% on your electric bill and eliminate repair costs.
AC Repairs
HVAC repairs for all makes & models. Same day AC services, all work is Guaranteed. Experienced, Certified and friendly technicians.
AC Maintenance
Ask about our yearly maintenance program for your residential or commercial Air Conditioner.